Beer is the 3rd most popular drink after water and Tea. Such is the popularity of beer that in the year 2017 alone an estimated 65 billion 12 oz. beers were consumed, compared to just 4 billion bottles of wine. In all Alone, Only the U.S. beer industry itself shipped the equivalent of more than 2.8 billion cases of 24-12 ounce containers or 406 million kilogram worth of beer. So, with such a huge consumption, is there a potential Health benefits of Beer?
What makes the beer so worthy of this attention and likeability?
Well, there are a lot of factors ranging from low alcohol content, lesser hangovers, lesser stimulus for aggression, more acceptability in the social circles among the other factors that makes the beer so special. Check out the article on Beer drinkers vs others.
The per capita consumption for Beer also tends to be much higher than other alcoholic drink hence it is imperative to understand the health factors associated with Beer.
Let's look at the most positive health benefits of beer first:
A study published in the journal of the European Association for the Study of Diabetes found that people who drink 3 to 4 times per week were less likely to develop diabetes than those who never drink.
      2. An American Heart Association Scientific Sessions 2016   research also shows that of men who have already suffered a heart attack, those that drank beer moderately were 42 percent less likely to die of heart disease.
       3. Loyola University in Chicago found that moderate beer drinkers are 23 percent less likely to develop Alzheimer's and dementia than those who don't drink beer.
4. A Study published in the Journal of Biomedicine and Biotechnology found that beer can keep bacteria from forming and growing on your teeth.
5. According to a recent study from "Clinical Journal of the American Society of Nephrology", men and women who reported drinking a moderate amount of beer reduced their risk of developing a stone by 41 percent.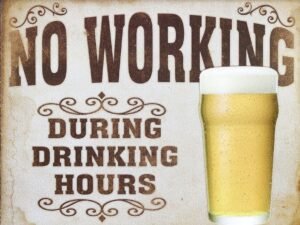 6. Researchers from American Journal of Psychiatry found that two glasses of beer a day can reduce work-related stress or anxiety.
7. According to American Journal of Epidemiology, moderate alcohol consumption has been proven to increase cognitive function. 
Now, there are multiple studies still ongoing and the above studies cannot be taken a sole rule for assumption as there are still multiple factors associated , but it cannot be denied that Beer potentially has a lot of benefits that also on the positive side of the health. As long as people drink in moderation and occasionally, there can be potential benefits of it that can be realized.
Is this something that you also believe?
Would love to hear your views on it. Please feel free to share your thoughts on the comments section below.